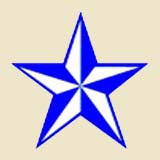 Life Brokerage, Inc. is a full-service Brokerage Firm committed to helping Insurance Agents and Brokers provide their clients with the right products. We offer a wide range of insurance products and services through many insurance carriers

In our twenty years of business, we have aimed to provide our Brokers with accurate, up-to-date information about all the products we represent.
Our firm has a relationship with a variety of insurance companies specializing in Life Insurance, Disability Insurance, Long Term Care, and Annuities. Please call us if you have any questions about our firm or the range of insurance products we provide.
A Federal Reserve analysis found investing in a college degree earned an average annual return of about 15% over the last decade.

Common financing options that small businesses often rely on to run their operations or finance expansion.

The bull market for U.S. stocks hit the 5-year mark in March; only 5 have lasted longer. Where could stocks be headed?

From time to time businesses may want to revisit whether the current organizational structure is meeting its needs.
How much life insurance would you need to produce a sufficient income stream for your family?

Knowing your likely life expectancy is an important factor in making long-term financial plans.

A balance sheet summarizes your assets and liabilities and reveals your net worth.