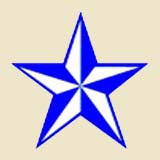 Life Brokerage, Inc. is a full-service Brokerage Firm committed to helping Insurance Agents and Brokers provide their clients with the right products. We offer a wide range of insurance products and services through many insurance carriers

In our twenty years of business, we have aimed to provide our Brokers with accurate, up-to-date information about all the products we represent.
Our firm has a relationship with a variety of insurance companies specializing in Life Insurance, Disability Insurance, Long Term Care, and Annuities. Please call us if you have any questions about our firm or the range of insurance products we provide.
Some of the pros and cons of converting a traditional IRA to a Roth IRA are discussed.

A number of new taxes could affect couples (especially higher-income couples) and lead to surprises at tax time.

Key points to consider as you envision your retirement and work to make your dreams come true.

How to help survivors from being forced to liquidate the business, sell assets, or borrow money to pay taxes and fees.
How much life insurance would you need to produce a sufficient income stream for your family?

Knowing your likely life expectancy is an important factor in making long-term financial plans.

A balance sheet summarizes your assets and liabilities and reveals your net worth.